AGE OF HISTORY 2 APK for IOS Latest Version (1.01584_ELA)
App Information
| | |
| --- | --- |
| App name | Age of History 2 |
| Genre | Strategy |
| Publisher | Lukasz Jakowski Games |
| Size | 534.9mb |
| Latest version | Version 34 |
| Requirements | IOS 7.1.2 or later version |
Intro – Age of History 2 APK for IOS
Age of history 2 is a fun and addicting strategy game. Use military tactics and control your economy, politics and population to win this game. This game has an exciting and interesting gameplay that keeps you engaged.
Gameplay in IOS Version
Build an empire using military strategies and diplomacy. Your empire can exist in ancient times to modern times. Furthermore, you can make scenarios of your own choice, make peace treaties and give ultimatums to enemy nations.
Basically, keeping your stability in check is the Meta of this game. Low stability may risk a revolution in your country, to stop that from happening you may pay off the rebels or try to keep your stability at normal levels.
This game also lets you choose your government type. So, you can choose from the following government types: Democracy, Monarchy, Communism, Fascism, Republic, Horde and City State. All of these government types have several benefits and downsides of their own. So, choose a type which best suits your gameplay.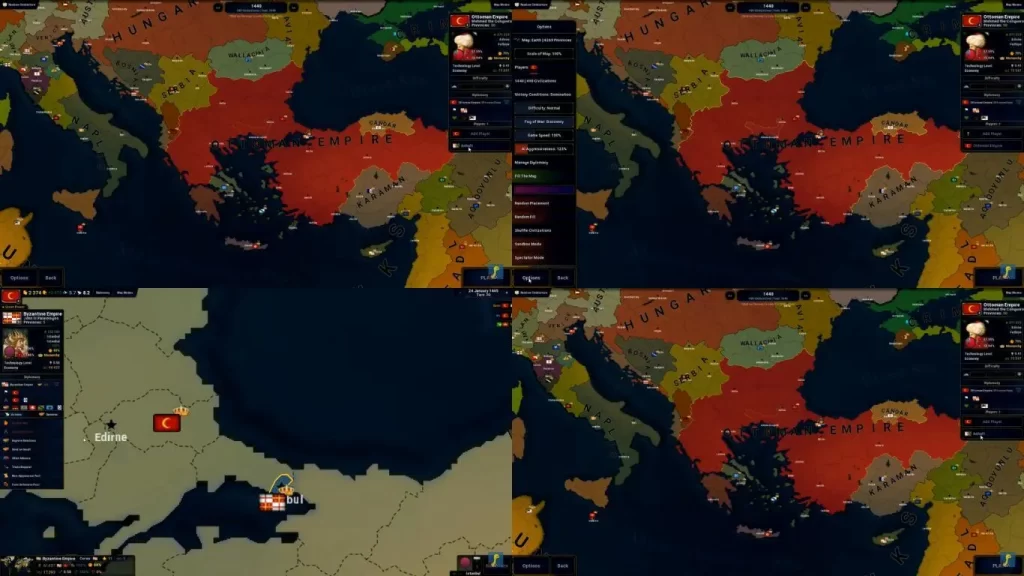 Diplomacy is another important part of this game. It has three main parts: population, economy and technology points. Happiness of your population plays an important role. If your population is low at happiness, they'll revolt against you. Try to make decisions in your economy which keeps all different areas of a nation in check.
Technology points are used to enhance your nation's ability in certain areas. These include: population growth, economic growth, income taxation and production, administration, military upkeep, colonization cost and research. So, choose carefully in which area you want to invest your technology points because that can have a huge effect on your game's overall outcome.
Features of Age of History 2 APK for IOS
– Map of the world with great detail and different terrains
– Have wars and make peace treaties with other nations
– Grow your military, take loans and give ultimatums to other nations
– Diverse landscapes and several terrains
– Control your stability, grow your population while keeping your economy in check
– Several military tactics and sheer diplomacy to overcome your enemy
– Govern your country with several government types to choose from
– Fund revolutions and pay of the rebels
FAQs about Age of History 2 APK for IOS